Myranya's
Home Page

I am Myranya. Welcome to my home page. Find out about me, my cats, BookCrossing, barefooting, my fanfiction and much more. I'm updating my site a little July 2015, if some things still seem the same that means nothing much has changed on that subject... I have a few new hobby's but there are many things I do now that I did when I first put my website online, like lots of reading (although I'm reading a different book now than I did then, LOL), barefooting, playing the MUD, etc.

First of all, here you can find out more about me and my cats.

I like to go barefoot, not only on the beach or on hot days, but everywhere. I've been going barefoot for about fourteen years, only wearing footwear a few times in winter when my feet got too cold. Shoes are not near as necessary as many people in our Western world think; I needed flipflops against the cold for a few hours in late 2003 and then not at all for six years, until once in Dec 2009 when there was so much snow the trains stopped running completely and I was stuck at a train station which lacked indoor facilities and no idea if and when I would be able to get home (I did make it home with about 4-5 hours delay, and without getting too cold... but that was one time when it wasn't a good idea to take the risk, even taxicabs didn't want to take on rides anymore). The winters in between, as well as the rest of the 2009/2010 season I went without without any problems, even though I worked outdoors some days & went hiking in the snow! Pics on Flickr.
If you've ever taken off your shoes and though it was fun, or if you're just curious, take a look at the website of the Society of Barefoot Living. I am often asked why I am so strongly opposed to people asking me to wear shoes. Well, here's some of the reasons why I don't put shoes on when asked.
Why not try it? Take off your shoes and take a walk; it really feels great!

I have posted a number of essays about bare feet and safety, proper dress, respect, Shoes Required signs, and more.
I also frequently post on forums, news sites and twitter about going barefoot, debunking some of the myths going around in the US that it's illegal to go barefoot in stores or restaurants, or that it's illegal to drive barefoot. Folks, it's not true, no matter what signs some stores put up or what 'everybody' tells you! Check out the websites above for proof.

In Januari 2010, a lot of favorable research about running barefoot hit the wires. Various forums, twitter and other networks are abuzz with runners trying it out barefoot or with minimalist footwear -I was already barefoot of course but it inspired me to start running. I hadn't really done any sports since PE in school, and while the job I had at the time at Archeon kept me sort of in shape (walking around quite a bit, working the fields/gardens, etc) I didn't get enough exercise in winter season. I build up with a beginner's schedule, then slowly worked my way up to 18k, but due to time and work I ran less over the past year (2014) and now I do mostly short runs of 5-8km or so.
Do you like to read? I do, and while I have quite a lot of books on my shelves, I also regularly give books away. Either to other readers directly, or I just leave some around 'in the wild'. Sounds weird? I'm not the only one, there are almost 850,000 of us who do this worldwide. Check out the BookCrossing website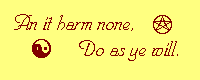 I've also posted a nice little inspirational poem/essay titled 'different drums, different drummers'. If you are someone who's often the 'different' one, you'll probably recognise a lot.. and if you are someone who is often exasperated by us 'different' folks and wonder why we can't 'just put on some shoes' or 'just conform', then I really want to ask you to take a minute to read this.
I have collected a number of other stories, some of which are also about judging people and being yourself, others are just a good read. Check them out on my stories page.
---
My feeble attempts at writing Fanfic stories are available for download, too. As of now, the following stories are available: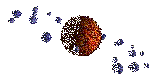 I have a whole page of pictures & drawings I made. I hope you like them!
Many more pictures can be found at barefootwitch.com and more recent ones at my Facebook profile page and on Flickr.
Several years ago I flew from the US to the Netherlands taking my oldest cat, Zeerox, along, and I have written a page with some helpful information for those who need to fly with a cat.
I often play 3Scapes MUD and I collect the very pretty dragons at Dragon Cave.
---
I also like to spend a couple minutes every day at 'click to donate' sites. They are projects where you can click and a sponsor will pay for a donation to charity. There are now more sites than I could list here, so I made a seperate page with all these click to donate sites. If you want to use your computer to do something useful for others, check this page out.
---
Relevant links can be found on the pages above, but here are a few that don't fit in anywhere specific:


You can add your own link to my special free links page! I have made categories for each main topic on this site, so if you enjoyed my website, you can probably add and/or find more to your liking here!


I welcome feedback on this page or on any topic mentioned here.


This page is best viewed with my browser, on my computer. That is where it was made, and if you don't have it, you're SOL.
If you wanna know why I complain about 'best viewed with' so much, follow the [link].



Check out the statistics of this page to see how many people really visited here.

A lot of the graphics are from http://www.bellsnwhistles.com. Some others are from various sites and to the best of my knowledge are public domain, or site's link images meant to be used as such. If I do have an image on here that is yours and is not meant for others to use, please let me know and I'll remove it.



Main | About me | 3Scapes mud | WoT Smileys | Pictures & drawings | Charity, SETI, etc | Going barefoot | Flying with cats | Stories | Wheel of Time | Links! | 'best viewed' | contact